Words
Bio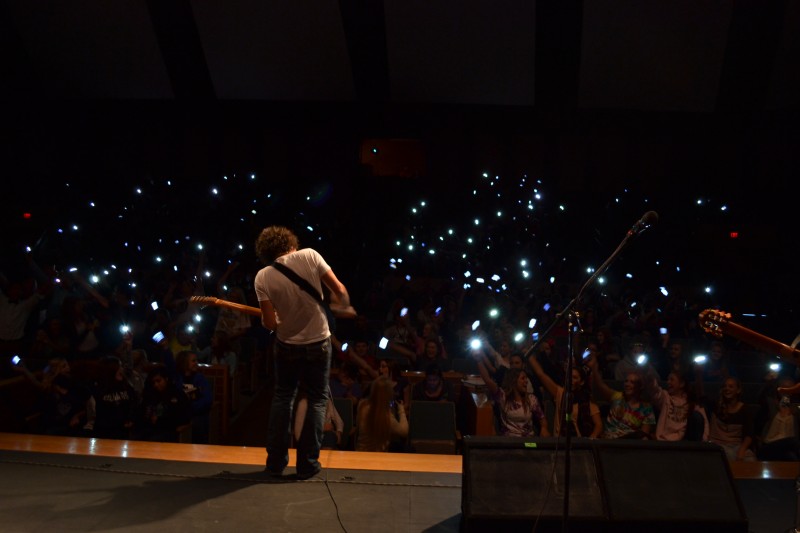 Gooding
Gooding is an American musician and songwriter born in Detroit, MI, and later raised in Wichita, KS. Through his lived experiences, his music blends heartland rock, blues, and Latin with socially conscious lyrics that address issues such as poverty, addiction, and inequality. He is known for his "heart on his sleeve" live performances, touring relentlessly through 48 states, the UK, and Canada with well over 2,500 shows under his belt.
As a solo artist, he has written, recorded, produced, engineered, and mixed over 20 solo records and 120 additional records for his film/tv publishing company Kingdom 2, earning over 1,000 sync placements, making him one of the most prolific and most-licensed independent artists working today.
Gooding's new album The Forgotten Plains was released on October 17, 2023. Gooding sings stories of his life growing up in the Great Plains throughout each song, expertly executing what fans have grown to love: skillful, thoughtful songwriting and genre-bending guitar work.
In addition to his music career, Gooding is known for his work in support of financial inclusion, using his platform to educate students about economic empowerment. He founded Funding The Future, a 501©(3) non-profit, and is currently making a documentary about his work with public schools around the United States and Canada. Funding The Future has reached over 275,000 students in 35 states.