Words
Bio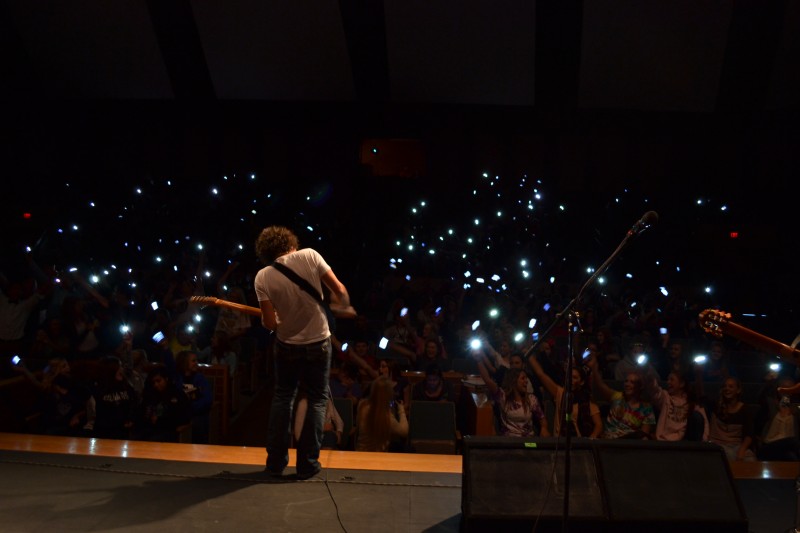 Gooding
After spending years on the road (2000 shows in every state in the lower 48), the 4 members of GOODING have learned that ironic detachment won't get a crowd on its feet or more drinks poured at the bar. This band plays honest, fearless, rock and roll, the kind that's not afraid to feature tender melodies one minute and then huge beats and fiery guitar solos the next. The band currently calls Nashville home, it is the vast expanse of the plains that is in their blood and in their music.
GOODING have been supported for years by a strong and loyal following through the United States. Initially cutting their teeth on I35 through Nebraska, Kansas, and Oklahoma, they are now an annual must-see for anyone who wants to get their money's worth from a live show. Through constant touring and honest interaction with their fans, music on CSI, Criminal Minds, Stephen Colbert, The Daily Show, DVDs of Iron Man 2 and Walk the Line, the band is building a long-standing career brick by brick.
 
Their 2018 tour dates will include over 150 shows in 35 Cities accross the US. Evidence of the road can be found in everything the band does, much of who the band is today is informed by where they've been and what they've seen. For GOODING, touring is where they feel most at home, even when it hasn't been the most inviting:
"We have paid our dues with stolen gear, vans breaking down and catching fire, cooking ramen in the coffee pot at motel 6, all night drives through black ice and tornados, shows with broken bones, no sleep, no clean clothes… each and every setback just made us more of a family. A real band was made to play live on the road and this extended family has tested its mettle and found it can get through anything together." – Gooding
In recent years, GOODING have made a habit of giving back to the communities that they encounter on tour. They donated 17 shows to Military Bases and Walter Reed Hospital, and in turn were honored with a private tour of the White House. Inspired by their work with JOhn Hope Bryant as part of Operation HOPE, they recently helped create Funding the Future LIVE (FTFL), a non-profit charitable organization that teaches kids the importance of financial literacy and discusses predatory lending and leveling the playing field for all students. They have reached over 140,000 kids so far and they hope to visit over 100 schools this year alone.
More at Facebook.com/goodingmusic